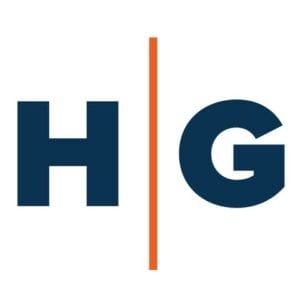 The Productive Power of Retention (Part 3)
Where the magic of retention exists, it powers business productivity. Where it is lacking, the company is built on quicksand and can get mired in the muck.
While the benefits of retaining good people accrue in any industry, the industry for complex legal services appears to struggle with retention. As we noted in Part II of this series, some big law firms average 20-25% attrition per year, and some have a near-complete turnover of associate classes within five years.
We do not think that there is anything special about the market for legal services that stops a law firm from retaining good people.
Why do we believe this? Because we have achieved low attrition rates. At Hilgers Graben, since 2015 (the first year we started hiring full-time attorneys), our annual attrition rate of full-time attorneys has averaged less than 1%.
Attracting and retaining great lawyers has powered our growth. Four times in the past five years, our firm has been named one of Inc. magazine's 5,000 fastest-growing private companies in the United States.
Let's look at some of the benefits of retention that we have observed and how we have achieved them.
Observed Benefits
Here are just a few ways retention has powered our firm and created tremendous value for our clients:
Institutional knowledge of client business models, systems, preferences, and legal positions. Without a constant churn of lawyers on matters, our teams accumulate valuable institutional knowledge which they can deploy for clients across cases, saving time and money and producing higher quality legal work.
Institutional knowledge of client data powers efficient discovery work. An elite discovery counsel practice requires an expert understanding of the storehouse of data at an individual client. The rhythms, reports, data storage locations, and custodians are all essential pieces of knowledge. The long-tenured attorneys on our discovery teams possess exactly that kind of institutional knowledge–some of our clients have had the same discovery counsel attorneys review their documents and data for a decade! These ongoing relationships have a compounding effect. Using that discovery counsel as an example: when an attorney has reviewed 100,000 documents for a client, their analysis and coding decisions for specific documents or document categories are exponentially better. Not only are they more efficient, they create less exposure to the client (and less chance of error) because they are much more likely to be consistent and effective.
Familiarity opens up more unique alternative fee arrangement (AFA) opportunities and creation of repeat-matter "playbooks". As our long-tenured attorneys get familiar with clients, it provides opportunities to create "playbooks" for repeat matters. For example, at Hilgers Graben, we have represented some companies for years in handling their subpoena responses. We have the process down to a science and the efficiencies we generate provide flexibility to provide lower costs to clients while increasing quality.
Critically, the low attrition rate has had major beneficial impacts for the firm. Let's look at a few:
Increasing capabilities of the team over time. Our attorneys make fewer false steps because there are more opportunities to learn and train. We are not forced to start from the beginning when a group of attorneys walks out the door just as they have acquired the necessary legal and institutional knowledge to be highly effective lawyers.
Powering a strong culture. People are more likely to invest in things that last. The hidden bonds of connection, friendship, and familiarity are extraordinarily powerful and ultimately priceless. When people have a history of sticking around for years, it gives the rest of the team permission to invest in relationships.
Limiting drags and frictions on productivity. Significant resources are used to onboard new employees, creating numerous micro-costs at law firms. What is the firm's time billing methodology? What are the benefits? Who answers questions about filing documents or reimbursing expenses? What is the reporting structure? If you teach someone once, and they stay, then it frees up time and creates efficiency over the long haul.
Decreasing costs. The hard cost of recruiting is expensive—lost billable time, recruiting fees, travel, and the other expenses add up. Reducing recruiting expenses only increases the bottom line. The less you need to recruit, the more money you save.
Creating runway to be opportunistic. Replacing large numbers of attorneys requires a constant cycle of recruiting, onboarding, and re-training new people to do the same things. What happens when you don't have to spend that time? You can be opportunistic in areas like the hiring process. When you have to replace 10 attorneys, there is no guarantee that all 10 will meet your standards; when you are looking to hire one attorney, it is more likely you can be selective and not water down your standards. Another example is freed leadership time—when key leaders are not spending time in recruiting and training, they can focus their limited time on seizing strategic opportunities for the firm.
The benefits we have observed around the value of retention are truly priceless.
Let's look at how we do it.
Practical Drivers of Retention
Here are just some of the things we have found that make a difference in attracting and retaining our talented team:
Focus on the sustainability of a legal career. We find that many lawyers actually do want to have a long career in the private practice of law but feel that Big Law's pace is unsustainable for them or their families. Our model enables us to offer them a "Goldilocks" approach, i.e., a workload that is busy and productive but designed for longevity and the necessary balance between home life and work life. Of course, complex litigation and discovery work sometimes create unavoidable time pressures, and our attorneys work hard and are available when needed. But when the business model does not require an attorney to indefinitely put in 2000+ hours a year to cover sunk "infrastructure" costs, it establishes the foundation for a sustainable legal career.
Provide opportunity for personalized development. In a high-attrition environment, it is less likely that law firms create individualized development plans for each attorney. After all, if it is highly likely that any given attorney will walk out the door within the next 2-5 years, why invest the time and energy developing them into great lawyers? This is often the source of the common lament about the half-hearted year-end "reviews" at Big Law that provide little guidance and even less development. At Hilgers Graben, we view each attorney we hire as someone we want to have with us for the long term. This approach provides the space for really investing in our attorneys, identifying coaching opportunities, and tracking their development towards bigger goals. Attorneys want to get better and improve their hard and soft skills, and a firm that they trust to invest in them matters, especially when it comes to retention.
Create space for attorneys to build their own client base. The model and incentives of Big Law do not create much room for the next generation of attorneys to build their own base of clients. Big Law rate insanity means most associates will have a difficult time attracting clients of their own, especially among their peers in the business world who are not yet at the point where their businesses can afford four-figure rates. Our model creates a sane rate structure that gives younger attorneys a real opportunity to market to potential clients, as well as to develop the necessary client management skills to consistently deliver an A+ experience.
Emphasize a people-first culture. We eliminate the stressful internal politics that accompany competition for a limited number of equity partner spots. Instead, we have adopted an attitude of abundance that focuses on more directly rewarding merit and opportunity in a family-friendly environment. We can sincerely welcome new hires into our "no jerks" culture as there is no game of musical chairs. Instead, our mentorship structure can favor coaching real-time growth rather than waiting on unsatisfactory end-of-year reviews.
Meet people where they want to be. The world is filled with incredibly talented attorneys. Not all of them want to live in the largest 10 cities in the world, have two-hour round-trip commutes, or, at certain stages of their lives, bill 2,000 hours or more per year. When we founded the firm back in 2011, these were non-negotiable conditions if an attorney wanted a career in private practice litigation. That is no longer true – at least at Hilgers Graben. We have been innovating for over a decade, finding ways to meet lawyers where they are. We have created initiatives like our Hometown Program, which equips attorneys to return to their chosen hometown after a period of in-person collaboration and mentorship at our firm headquarters. And we have been a leader in recognizing the talent of part-time employees and keeping the door open for primary caregivers to re-enter the legal world and re-engage in their careers when they are ready. Flexibility is just one of our retention superpowers.
This completes our three-part series on the value and importance of law firm retention.  Not only is it good for the law firm, but it is also good for the lawyer and even better for the client, who gets better service at a lower cost point. For more information about how we are breaking the mold for our employees and our clients, reach out to [email protected].