The kind of work you became a lawyer to handle.
Work with HG
Want to take on the most rewarding and complex cases and biggest challenges in litigation? The kind of work you became a lawyer to handle? Do you want to do it on your own terms without sacrificing work/life balance? Hilgers Graben is the firm you've been looking for.
Ninety percent of our employees are ex-BigLaw. They are credentialed,  talented attorneys who want to do high-stakes litigation work without hectic hours and punishing commutes of BigLaw or a big city.
We offer positions in our Lincoln, Nebraska headquarters as well as the option to work for us in our offices around the country or remotely.
Work in Lincoln, Nebraska
Working at Hilgers Graben's Lincoln, Nebraska headquarters offers something that almost no other firm offers – the opportunity to work in a smaller, but thriving, community, while working on high-stakes matters and having smart and talented teammates. Working in Lincoln offers the opportunity to have a true work/life balance and to get out of the big city grind.
Lincoln is more than meets the eye: it's ranked #1 in the United States for its healthy, affordable housing market and #2 in the country for its denizens' work/life balance. Home to the University of Nebraska, it's a college town with a thriving downtown area.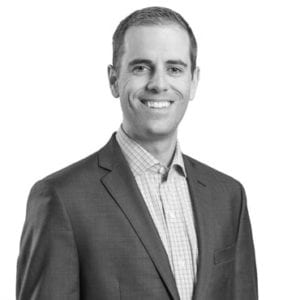 Here at HG, between my reduced billable requirement and my 15-minute roundtrip commute, I figure I've got about 500 more hours to spend as I (or my wife and kids) see fit. That alone should appeal to anyone with an interest in enjoying a more balanced life.

Trent Tanner, Partner, Lincoln, Nebraska
Work Remotely
Hilgers Graben also employs attorneys to work remotely, — from wherever they choose to live.
Years before joining HG, I left a large Boston-based law firm in order to raise my two young children. For me, the "Big Firm" life was not conducive to raising a family in the way that I wanted. It was steeped in antiquated philosophies and a traditional way of doing things. It lacked flexibility.

As my children got older…I watched [a friend who worked for Hilgers Graben] raise four children while maintaining a work-life balance that I didn't know could exist at a law firm. Now I've been with HG for almost 3 years and am so thankful to have been given the opportunity to do something I love without sacrificing my family.

I would recommend HG to any lawyer looking for a law firm that truly understands what work-life balance is, and encourages a culture of camaraderie and mutual respect.

Paige Willison, Counsel, works Remotely
HG Job Opportunities