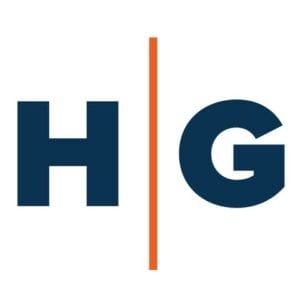 Hometown Program Q&A with Adam Nyenhuis
Hometown Program Q&A with Adam Nyenhuis
When it comes to complex cases, we recognize that the impact of legal teams is driven by their cohesion. Our firm's hub and spoke system is unique not just because we leverage a lower-cost physical footprint, but because we do this by also making sure that the full force of battle-tested, in-person collaboration is available across our national footprint. We are constantly looking for innovative ways to attract and retain teammates who can trust each other with the high-level work of sophisticated litigation, and the Hometown Program is a product of that effort.
Over the years, we have found that Hilgers Graben's Lincoln headquarters has been a destination for many native Nebraskans who have returned home from major cities after attending top schools and training at high-powered firms. They weren't just attracted by the quality of life of a smaller community—and Lincoln offers it in spades—but by the quality of life of their community. Returning home was a powerful driver.
The insight of the Hometown Program is that in addition to the host of lawyers who were thrilled to be able to live in Lincoln and maintain a high-end, complex practice, there are many more who would love to practice law in their particular hometowns. And a big reason why more do not move to their hometowns lies in the perceived lack of options for a national firm practice and the professional opportunities that such a practice affords.
Enter the Hometown Program, a unique initiative in which an attorney commits up to two years in our Lincoln office. While there, they build relationships, live the culture, and become a real part of our firm family. After that period of residency, the attorneys are equipped to return to their own hometowns at the same salary and benefits. A win-win-win for the firm, the attorneys, and those communities.
One of the first attorneys to take up our offer was Adam Nyenhuis, currently about a year and a half into his stint in Lincoln. He was willing to give the program a shot, knowing that he would feel more comfortable going back to work "on an island" in Pensacola after absorbing the company culture through in-person collaboration in the HG HQ.
We sat down with Adam to reflect on his experience with the program:
Who Is a Good Fit for the Program?
The program makes a lot of sense for a lower/junior level associate who doesn't have a family support network where most of these top-notch law firms congregate, which is usually a handful of the country's biggest cities that have a high cost of living. So for people from small towns nowhere near a big city with a Big Law market—especially attorneys with young families who want to build a career at "home"—the Hometown Program makes a lot of sense.
How Did the Program Deliver on Its Promise?
I was attracted by both the firm's business model and emphasis on quality of life for its attorneys. Especially not being a traditional up-or-out Big Law model. Those benefits have really paid off professionally and personally, so what appealed to me about the firm when I came here definitely remains true.
What Did You Think of Lincoln?
Lincoln is a special place. I've heard native Lincolnites refer to it (perhaps tongue-in-cheek) as the country's "biggest small town," and I've found that true in very positive ways. The people are super friendly and neighborly, and it's a safe community. But it's also home to a major university and the state capitol, so it has cultural and entertainment options that punch far above its weight. After being here fewer than two years, Lincoln already feels like home, so in that sense this is a "hometown" program in different way.
If You Left Lincoln for Pensacola, Would You Still Feel Part of the HG Family?
Absolutely. Spending time at the Lincoln HQ has immersed me in the incredible firm culture and provided me with valuable training opportunities that I may have missed if I had worked remotely from the start. But our firm is truly integrated on a national level in that those of us in Lincoln work frequently with our attorneys throughout the country. Thanks to that model and frequent, firm-wide team building and collaboration, I feel as connected to our out-of-state attorneys as I do my coworkers down the hall. While I would certainly miss seeing my Lincoln colleagues regularly, moving would not make me feel any less a part of the team.
What Would You Say to Someone Who Is Intrigued by the Program?
Please reach out! If you want to build a sophisticated practice at an elite law firm, but live where that kind of opportunity is rare, the Hometown Program is a win-win. I can't recommend it highly enough.